Camp Sankanac has been offering summer camps, retreats, rentals, educational experiences, and other programs with excellence for over 80 years.
Camp Sankanac

Camp Sankanac has been offering summer camps, retreats, rentals, educational experiences, and other programs with excellence for over 80 years.

$1,852.00

of

$25,000.00

goal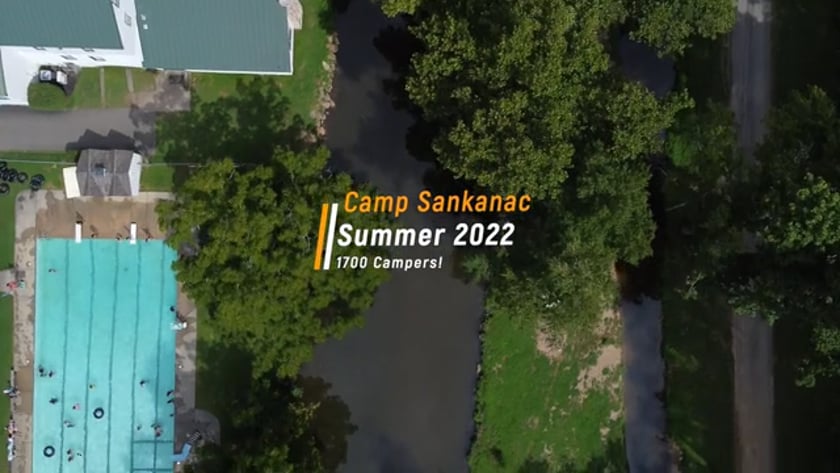 Camp Sankanac has been serving this tri-county area with excellence in Christian Camping for over 80 years! This summer we have served over 1,700 campers!
Mission Statement
Camp Sankanac is a ministry of BCM International and exists for the sole purpose of seeing children and adults grow in their relationship with Jesus Christ. Our desire is that our programming and facilities enable individuals to get away from life's distractions and focus on God. Camp Sankanac serves and partners with parents, churches, schools and other organizations by providing a unique outdoor learning environment for children and adults to deepen their walk with God.
More About Us
Camp Sankanac is a year-round, Christian camp and conference center that offers summer camp programs, equestrian programs, retreats & rentals, events, educational opportunities, hunting resources, sports programming, and more!
Camp Sankanac was founded in 1941 and has been providing Christian camping ministries with excellence for over 80 years! We are located in northern Chester County, PA. Our campus includes over 100 beautiful acres of woodlands, meadows, fields, ponds, streams, and over 50 historic and new buildings. The scenic French Creek runs right through our property, making Camp Sankanac the perfect get-away!
To learn more about Camp Sankanac, contact us at info@campsankanac.org or call us at 610-469-6320.
Ministries
Summer Camps: Buddies Program (A program for children with disabilities), Overnight Camp, Day Camp, Basketball Camp, Horse Camp, CIT Program, etc.
Stillwater Stables: Riding Lessons, Horse Bible Clubs, Pony Ride Rentals, and Horse Camps
Guest Group Retreats and Rentals 
Education: Outdoor Education, Underground Railroad Exhibit, partnering with Alethia Learning Community
Events: FREE Fall Family Fun Day, Youth Retreats, Father & Son Retreat, etc.
Hunting Ministry: The Call Outdoors (Videos, Speaking, etc.)
Sports Programming: Our NEW Gymnasium building, disc golf, etc.
Current Goals
Furnishing the Gymnasium: As the Lord has blessed Camp Sankanac and grown its ministries, the need for a gymnasium facility became a pressing need! Last year, generous supporters were able to help raise a portion of the funds needed to complete the interior of the gymnasium in time for summer camp 2022 (which enabled us to minister to more day camp and basketball camp campers! THANK YOU!). This year, we are raising funds to furnish the gymnasium with much needed climbing wall equipment, bleachers, tables and chairs, audio and visual equipment, etc. Meeting this goal would not only mark the completion of this capital project, but would be a HUGE blessing to our campers, and the LOCAL guest groups, churches, organizations and sports leagues that have already been utilizing this facility! Our overall goal is to raise $50,000 to fully furnish the Gym by the end of 2022.
Camper Scholarship Fund: In addition to partnering with other local sending organizations (Summer Food Service Program, Chester County Youth and Family Services, Liberty Ministries, etc.),  we offer over $40,000-$60,000 in scholarships and discounts to families in need so that they can send their children to our youth programs.
Our goal is to raise $25,000 during Amazing Raise towards these two needs, will you prayerfully consider helping us? 
Testimonials
Our girls had the week of their life!! They've never been away from is for more than a night, so we were nervous. But they absolutely loved it. They made friends and made so so many special memories. They learned about God through his Word and through songs they still sing together.

Camper Parent
I think Camp Sankanac is an amazing place to see God at work! You can see prayers answered and a life changed in just a few days…and not just for the campers, God is also at work in the staff. I've learned so much serving at Camp Sankanac, I've met great friends, had tons of fun and have seen God do some awesome things!

Summer Employee
My son loved the boys camp at Sankanac! I definitely noticed a positive change after my son returned home from camp. He seemed so refreshed and relaxed. He came home with a heart of caring toward others. He was more patient and understanding of his younger siblings. Each staff person impacted my son in a positive way.

Camper Parent
It was an amazing weekend! The speakers were great, the rooms were so comfy and beds so restful, great food, perfect weather, nice campfire on Friday night……the stars were so bright, (many of the ladies commented on that) and no mosquitoes or bugs to ruin our praise and testimonies around the fire. Everyone wants to come again! and bring more ladies next time! The Lord worked in many hearts we were challenged, encouraged and convicted to be rooted in Christ. We can't thank you and the staff enough!

Retreat Attendee